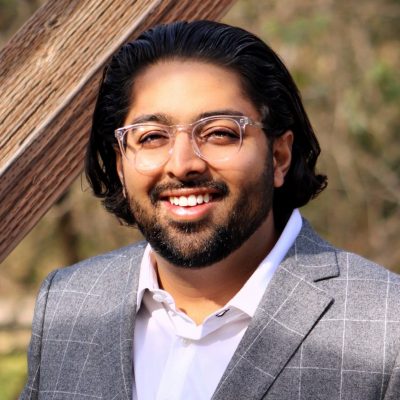 Devansh Ranchod
Partner
Licenses & Certifications
General Lines
■ Life
■ Accident
■ Health
■ Property & Casualty
Devansh Ranchod is committed to filling the needs of his clients, so much so that he ended up shifting his career focus from wealth management to insurance and benefits because of it.
Recognizing that many of his clients were underinformed regarding policies they had purchased from other agencies, Dev has made it his mission to prioritize client education. Not only does he create policies that are tailored to his clients' needs, but he also personally ensures that each of his clients understands their policy details. From exclusions and deductibles, to coverage limits, and the myriad other minutiae that make up an insurance policy, Dev is always available to share his knowledge and offer guidance.
Now, thanks to Dev's counsel, his clients are protected. In a notable success story, one of Dev's clients took over his brother's business. After reviewing the policy, Dev noticed that the business was severely lacking in essential coverage areas, including disruption of business and wind damage. Two months after issuing an improved policy, a tornado destroyed his client's property and content. Thanks to Dev, that client was able to collect from his disruption of business clause and purchased new equipment.
Dev understands that entrepreneurs need strong professional partnerships if they want to succeed, a lesson he learned from his parents. Growing up in Zimbabwe, Dev was inspired by their professional success and as a result is enthusiastic of helping other entrepreneurs: As they said, "In America, anything is possible if you work hard and do the right thing."
Get updated. Stay informed.
Our financial newsletters are designed to provide helpful information on a variety of financial topics. Subscribe below.