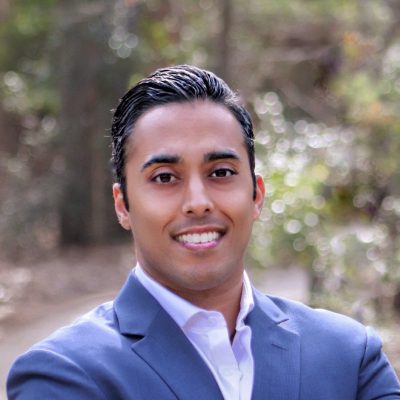 Sheehan Rahman
Partner
Licenses & Certifications
General Lines
■ Life
■ Accident
■ Health
■ Series 6 & 63
Sheehan Rahman is proof positive that a thorough insurance policy can make all the difference in setting the policyholder – and his or her beneficiaries – up for success.
A graduate of Texas Tech, Sheehan always knew he would follow in his father's footsteps. Despite holding a few different jobs in the years after college, one remained consistent: he would freelance for his father on various insurance projects and would provide his assistance around the office as time allowed. One day, he would join Rahman Financial Group full-time.
That timeline, however, was unexpectedly accelerated in 2015 when Sheehan inherited the business after his father's passing. Amid all the uncertainties, he was grateful that his father took the time to set up an insurance policy that would alleviate some of the burdens on him and his family.
Sheehan's personal story could have taken a different turn had his father not been aware of the policies available to him, and that scenario motivates him every day. Sheehan seeks to empower business owners and individuals to make informed, positive decisions regarding their insurance policies and investment programs.
Having rebranded the company to Profectus Insurance and Investments in 2015 with his partner Devansh Ranchod, Sheehan is honored to achieve this goal every day. He enjoys strategizing with small business owners who want to grow their businesses by offering insurance benefits to their employees.
The business community has also taken notice of his acumen. In 2017 and 2018, he was recognized by MDRT as a $1 Million Roundtable recipient, and at clients' requests, sits on the boards of the Bangladesh Chamber of Commerce, Spectra Bank and Axon Energy.
Get updated. Stay informed.
Our financial newsletters are designed to provide helpful information on a variety of financial topics. Subscribe below.